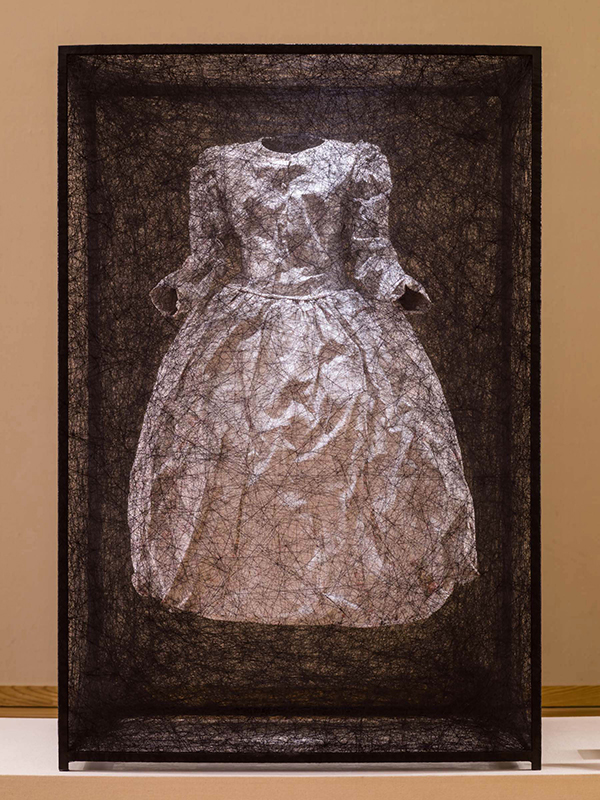 Chiharu Shiota
Zustand Des Seins / State of Being, 2013 Dress
2013
150.0 x 100.0 x 80.0 cm
metal frame, thread, dress, acrylic paint
Japanese artist Chiharu SHIOTA was born in Osaka in 1972, and she is currently based in Berlin, Germany. She focuses on the fundamental theme for human beings: life and death. She presents her works in a variety of means such as video, three-dimensional, and photography, with a focus on tremendous installation works which express invisible entities such as memories that reside in places and objects by weaving threads.
The white dress seems to be floating in black threads. There is no body of anyone who wears the dress, which stands still like the shed skin of a snake. In this work, "thread" is also the key; these countless threads revive the memories that reside in the dress, and the memories of the person who once wore the dress.
(Commentary & Translation:Mio Harada)