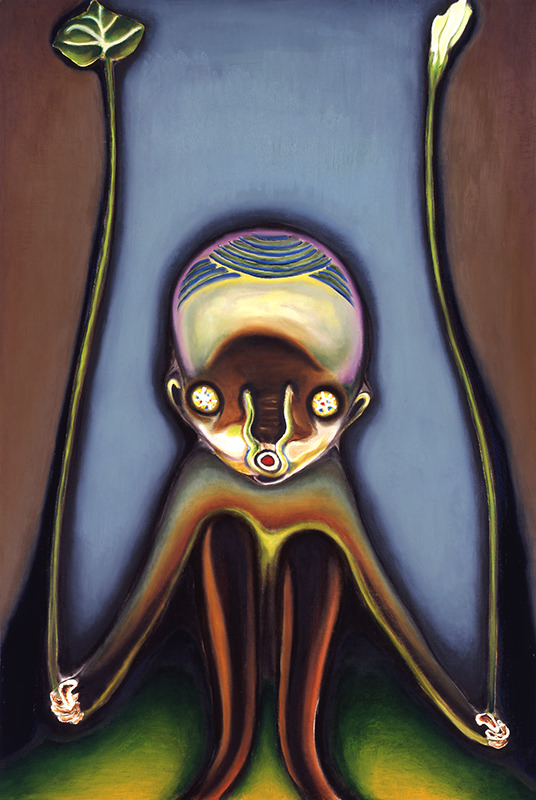 Izumi Kato
Untitled 2009
2009
194.0 x 130.3 cm
oil on canvas
One of Japan's leading contemporary artists who gain international recognition, Izumi Kato expresses "human figures" filled with mysterious and primitive life force. The entity he depicts seem like infants indistinguishable from male and female, while at the same time reminds us of a primitive wood sculpture unique to Africa or Southeast Asia. He has worked on wood sculptures since the 2000s along with paintings, and Kato's idiosyncratic human figures appearing in the real space stands out with its overwhelming presence.
This work, as with others, gives off an uncanny atmosphere through its deadpan and enigmatic expression. The figure who holds plants on both his/her hands staring viewers seems to be telling us something about the mystery of life that transcends the individuals.
In 2005, Kato participated in the exhibition "Little Boy: The Arts of Japan's Exploding Subculture" held at Japan Society in New York which was curated by Takashi Murakami, and subsequently the Venice Biennale in 2007, particularly which established his international reputation.
(Commentary & Translation:Tomoya Iwata)