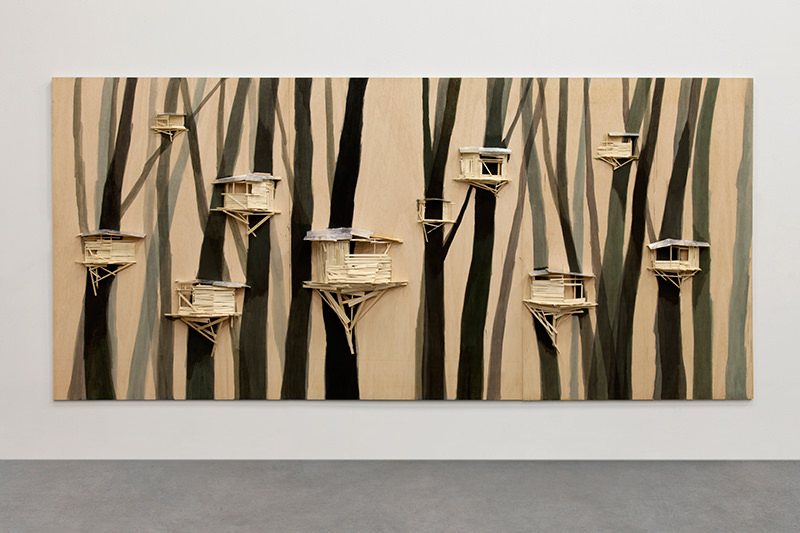 Tadashi Kawamata
Tree hut, Brugge n°18
2016
210.0 x 465.0 x 25.0 cm
triptych, wooden model, metal sheet and paint
Tadashi Kawamata (b.1952) is an artist who mainly uses large scale installation methods with wood. His representative works are about creating giant structures using wood on existing buildings or public spaces such as streets and parks. Kawamata's creation begins as one large project, collaborating with public entities and locals from its design to completion. A method called Work In Progress is used, which is related to expressing Kawamata's process of planning, building and dismantling. Blueprints, maquettes, minutes and even letters written during one project are used as part of the work.
This work is a two-dimensional version of Kawamata's work exhibited in Triennale Brugge 2015, where a treehouse was constructed on a cluster of trees growing in the courtyard of a monastery. As the monastery prohibits people from talking within its premises, it brings about a solemn atmosphere to the courtyard on the way to the religious house. It is as though the trees drawn in this work are expressed to embrace the viewer, recreating the atmosphere of trees gently guiding visitors to the monastery.
(Commentary:Shin Sumimoto / Translation:Emma Tsuji Harrison)