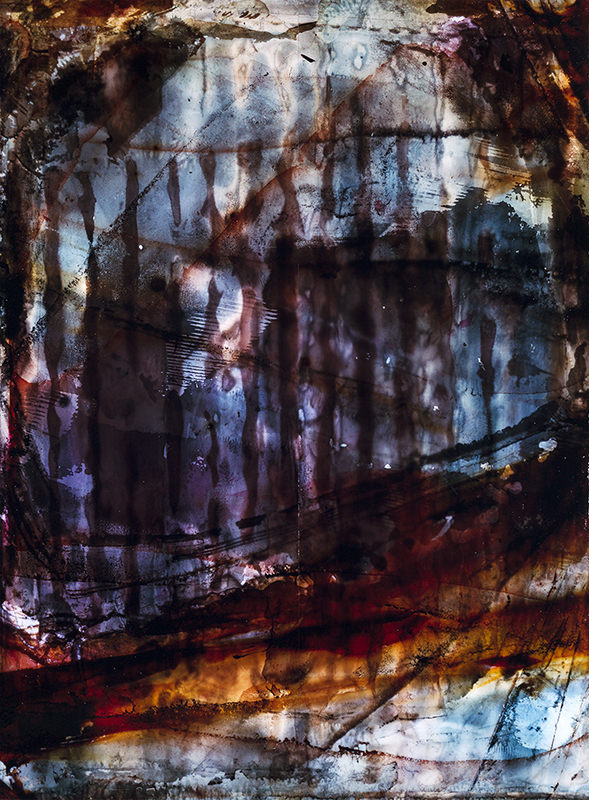 Shinro Ohtake
Retina / Boundary Scene 7
1990-2015
230.5 x 170.5 x 10.5 cm
Resin on laminated chromogenic analog print mounted on wooden panel
Unique
Shinro Ohtake is one of Japan's leading contemporary artists, with a multi-disciplinary practice that ranges across drawing, painting, printing, collage, sculptural assemblage, and photography. He is also known for his crossover between the field of design, music, and writing beyond the narrow definition of art.
This work titled Retina/Boundary Scene 7 is one from the series of Retina since the late 1980s, which was initially inspired by failed films of Polaroid picture. The transparent material with plastic resin over the photos provides a feeling of uncertain and vague view of the world which is similar to the experience of being exposed to the light with eyes closed.
This work also expresses the overlap between the structure of camera and visual in a way that photographic paper that accumulates light functions as a retina while the lens of the resin that captures an object does as a cornea.
(Commentary & Translation:Tomoya Iwata)