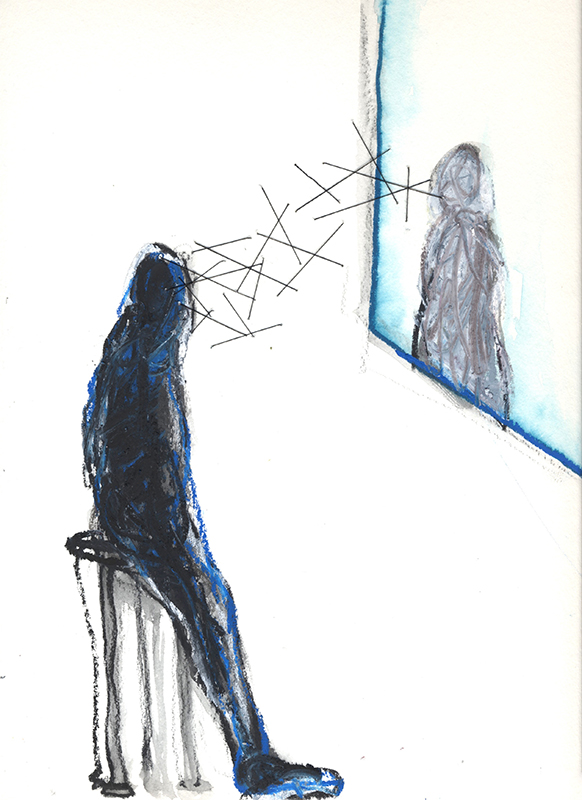 Chiharu Shiota
Over the Mirror
2012
32.0 x 24.0 cm
water-based crayon, pen, thread on paper
Japanese artist Chiharu SHIOTA was born in Osaka in 1972, and she is currently based in Berlin, Germany. She focuses on the fundamental theme for human beings: life and death. She presents her works in a variety of means such as video, three-dimensional, and photography, with a focus on tremendous installation works which express invisible entities such as memories that reside in places and objects by weaving threads.
The black figure sitting on the chair is staring at the mirror. In his/her line of sight, there is another figure in the mirror. Between the staring figure and its mirrored image, several threads are stitched.
In this work, "thread" is a trigger bridging being and nonbeing. The mirrored image is colored paler than the black figure; which seems to indicate something that does not exist in this world, the dead.
(Commentary & Translation:Mio Harada)