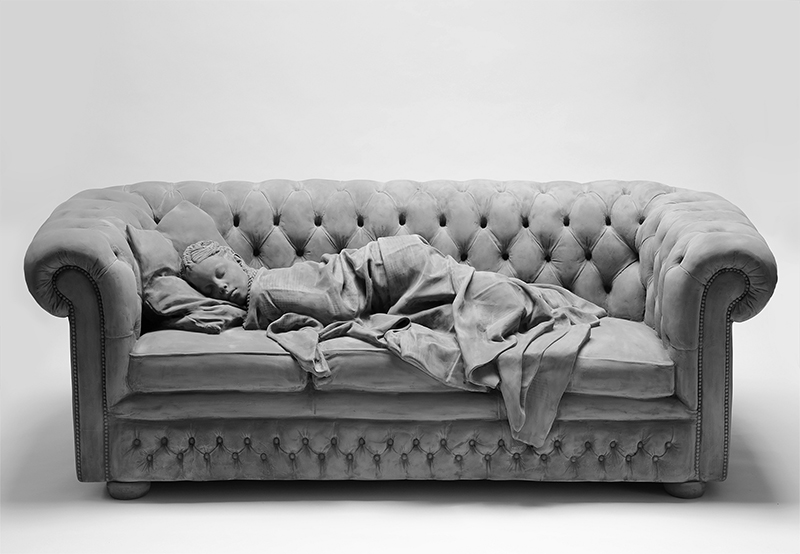 Hans Op de Beeck
Sleeping Girl
2017
100.0 x 210.0 x 76.0 cm
polyester, aluminium, paint
A Belgium born artist Hans Op de Beeck provides spectators with experiences of being immersed in time and space flowing in silence, stillness, and meditation through a wide range of media including large-scale installations, sculptures, paintings, video works, photographs and texts. His works do not simulate reality, but rather interpret it by creating fictional environments in which one can perceive the echo of reality. He has participated in numerous exhibitions all over the world.
This life-size sculpture titled Sleeping Girl depicts a young girl sleeping, wrapped in a cloth and curled up on a sofa. Falling into a peaceful sleep and immersing herself in a dream, her figure provides a feeling that she exists in another world which is separated from the place we spectators are situated. Based on the artist's personal experience, it captures a blissful moment when a parent watches over their beloved child sleeping as well as makes us aware of the vulnerable and ephemeral state of children at the same time.
(Commentary & Translation:Tomoya Iwata)