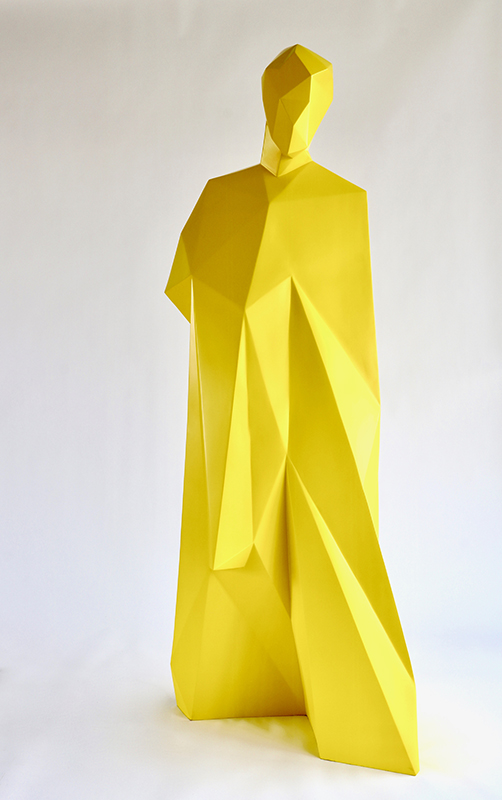 Xavier Veilhan
Manfredi
2018-2019
75.0 x 43.0 x 184.0 cm
wood and carbon
A French contemporary artist who gains international reputation, Xavier Veilhan creates huge scale sculptures in life-sized or larger of motifs of humans or animals such as lions, horse, and birds which we feel familiar to. Famous among his oeuvre is Low Polygon Sculptures, which gives a cool urban feeling through its geometrical form with the edges cut off by knife and its surface texture of monochrom and glossy. The artwork titled Manfredi, entire surface of which is covered by yellow, is one from the series. The human figure that Veilhan creates is deprived of its visual traits which is distinguishable. In spite of its minimalistic components, each figure has its idiosyncratic appearance through a close look. He invites us viewers to think about our perception which allows us to read something from abstract images.
He is also known for his public sculptures which have become a part of the city landscape of international metropolises such as Paris, Stockholm. New York, Shanghai, and Seoul.
(Commentary & Translation:Tomoya Iwata)